25-OH VITAMIN D (TOTAL) test in Indore
Also known as ergocalciferol (vitamin d2) , cholecalciferol (vitamin d3), calcidiol (25-hydroxyvitamin d) , calcifidiol (1,25 dihydroxy-vitamin d) .
Now in Rs 985
> Test type : SERUM Sample Collection at home
> Pre-Test info: Fasting Not Required
> Test Report : Delivered within 24-48 Hrs
What Is 25-OH Vitamin D (Total) Test?
A great way to maintain track of vitamin D levels is to use the 25-OH vitamin D (Total) test in Indore. The concentration of 25-hydroxy vitamin D in your blood is a reliable indicator of your body's vitamin D levels. The test can identify whether your vitamin D levels are excessively high or excessively low.
The testing is also called the calcidiol 25-hydroxycholecalciferol test and the 25-OH vitamin D test. It's a good sign of osteoporosis (bone thinning) and rickets (bone malformation).
A 25-hydroxy vitamin D test may be requested by your doctor for a variety of reasons. It can assist them in determining whether excessive or insufficient vitamin D is leading to bone weakening or other problems. It can also be used to keep track of individuals who are at risk of vitamin D insufficiency. So if you are being suggested one, book your test in Indore with us at Mediyaar now.
25-OH Vitamin D (Total) Test Pricing in Indore
in Indore if you are planning to visit a pathology lab for a 25-OH Vitamin D (Total) Test , price varies from Rs 500 to Rs 1000, depending on the locality , Location and testing centre's capabilities.
However you can conveniently order test online on mediyaar at Rs. 300 , majority of localities are served in Indore and sample can be collected from home of your office.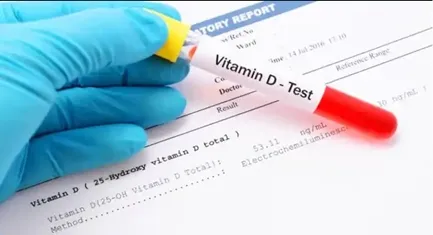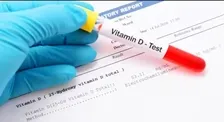 25-OH VITAMIN D (TOTAL) - Additional Info
Test Price : Rs. 985 ( Tax included )
Fasting Not Required
Sample Type - SERUM
Highly specific
Affordable technique
Fill the booking form
Expert collect sample @ Home
Get report in 24/48 hrs
Serviceable City:Indore
25-OH VITAMIN D (TOTAL) test can booked online at a discounted price in Indore . 25-OH VITAMIN D (TOTAL) blood test in Indore is done at fully automated NABL accredited diagnostic laboratory Thyrocare which has Centralized Processing Lab in Mumbai for esoteric tests and Regional Processing Labs in major cities of India. Indore being a major city has many professional Labs which can be contacted for 25-OH VITAMIN D (TOTAL) . Mediyaar Healthcare in Indore provides online facility for booking of 25-OH VITAMIN D (TOTAL) where sample can be collected from your home or offce in Indore.


Labs in Indore offering test similar to 25-OH VITAMIN D (TOTAL) (Offline – Lab visit )
---
---
FAQs
Question 1: What is the procedure for performing a 25-hydroxy vitamin D test in indore ?
Answer: You'll be told not to consume anything at all for 4 to 8 hours before the test by your doctor. A routine blood test is required for the 25-hydroxy vitamin D test. A needle will be used to take a blood sample from a vein in your arm by your healthcare practitioner. In youngsters and newborns, a short finger prick will most usually suffice for a blood sample.
Question 2: Is there any danger in taking the test?
Answer: Having your blood drawn carries very little danger. The shape of arteries and veins depends on the person, as well as from one part of the body to another. It may be more difficult to draw blood from some people than from others.
Question 3: Are there any negative consequences to the test?
Answer: A 25-hydroxy vitamin D test is normally painless and has no negative effects. Some individuals, however, may feel dizzy or faint after the exam. Others may experience bruising or soreness near the injection site, which can linger for many days.
Question 4: What is the vitamin D normal range?
Answer: Vitamin D levels in the average limits are evaluated in nanograms per millilitre (ng/mL). Many experts suggest a range of 20 to 40 ng/mL. Others advocate a concentration of 30 to 50 ng/mL.
Question 5: What does a vitamin D deficiency result signify?
Answer: A low level of 25-OH vitamin D indicates that you are not eating a well-balanced diet and are not getting enough sun exposure. Vitamin D insufficiency has been linked to immunological problems and heart disease.

---
Popular Health Checkup Packages in indore