ANTI CCP (ACCP) test in Surat
Also known as prognosticate rheumatoid arthritis test , this test is used to help diagnose and prognosticate rheumatoid arthritis and differentiate it from other types of arthritis. .
Now in Rs 1150
> Test type : SERUM Sample Collection at home
> Pre-Test info: Fasting Not Required
> Test Report : Delivered within 12 Hrs
What Is ANTI CCP (ACCP) Test?

The anti-CCP antibody test can be used to differentiate RA from other kinds of arthritis. This test can confirm for ACPAs that are virtually invariably linked to RA. They're not present in a lot of other forms of arthritis, and they're only found in a few other autoimmune diseases.

Although research on the subject is continuing, some data indicate that testing positive for anti-CCP antibodies may forecast more severe disease than those who do not test positive or who tested positive solely for rheumatoid factor.

Rheumatologists may continue to conduct anti-CCP tests after obtaining a diagnosis and recommending medication to track your disease activity. Anti-CCP concentrations that have dropped indicate that the body's manufacture of inflammatory auto antibodies has decreased, and the patient may have minimal disease activity or be in relapse.

Whether anti-CCP (ACCP) test is a good indicator of disease activity, however, differs from patient to patient. So come to Mediyaar and get your anti-CCP test.

ANTI CCP (ACCP) Test Pricing in Surat

Price: Starting from Rs. 400-1000.

An Anti-CCP Test cost in Surat between Rs 400 and Rs 1000 in India, considering the testing centre's location and amenities.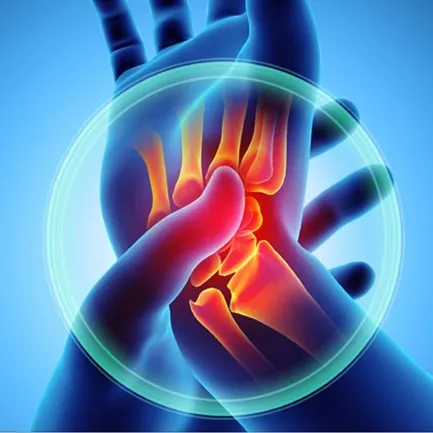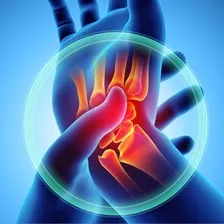 ANTI CCP (ACCP) - Additional Info
Test Price : Rs. 1150 ( Tax included )
Fasting Not Required
Sample Type - SERUM
Highly specific
Affordable technique
Fill the booking form
Expert collect sample @ Home
Get report in 24/48 hrs
Serviceable City:Surat
ANTI CCP (ACCP) test can booked online at a discounted price in Surat . ANTI CCP (ACCP) blood test in Surat is done at fully automated NABL accredited diagnostic laboratory Thyrocare which has Centralized Processing Lab in Mumbai for esoteric tests and Regional Processing Labs in major cities of India. Surat being a major city has many professional Labs which can be contacted for ANTI CCP (ACCP) . Mediyaar Healthcare in Surat provides online facility for booking of ANTI CCP (ACCP) where sample can be collected from your home or offce in Surat.


Labs in Surat offering test similar to ANTI CCP (ACCP) (Offline – Lab visit )
---
---
FAQs

What is the purpose of having this Anti-CCP Test?

• This test is used to distinguish rheumatoid arthritis from those other forms of arthritis and to assist diagnose and logically deducing it.

What Do Anti-CCP Test Results Indicate?

• As per the Hospital for Special Surgery, an anti-CCP test of up to 20 u/mL is considered negative. An Anti-CCP test that is positive at 20u/mL or above is usually a marker of rheumatoid arthritis when combined with other indications and complications.

What Diseases Can Anti-CCP Aid in Diagnosis?

• Rheumatoid arthritis is significantly linked to anti-CCP. Anti-CCP tests are frequently ordered in conjunction with the rheumatoid antigen test, a related but less precise autoantibody linked to RA.

What is the Anti-CCP Antibody Test Procedure?

• Anti CCP antibodies testing is a blood test that medical labs perform. Laboratory personnel even come to the patients' homes to collect blood samples. Anti-CCP levels are measured using a venous blood sample collected from an arm vein.

Is there any additional preparation required for the Anti-CCP test?

• You should not forget to notify your doctor about any current meds you're taking. Any allergy background should also be mentioned. Aside from that, no special preparation is needed.

---
Other Blood test in surat
Popular Health Checkup Packages in surat