ANTI MICROSOMAL ANTIBODY (AMA) test in Kanpur
Also known as tpo ab, thyroid antibodies, anti thyroid antibodies, thyroid peroxidase antibody .
Now in Rs 990
> Test type : SERUM Sample Collection at home
> Pre-Test info: Fasting Not Required
> Test Report : Delivered within 12 Hrs
What is an Anti Microsomal Antibody (AMA) Test?

The Anti Microsomal Antibody (AMA) Test is used to assess the existence of antigens that indicate a destroyed thyroid gland and, as a result, an increased risk of incurring a variety of health problems.

AMA blood test, along with others, maybe ordered by your specialist to assist diagnose thyroid disorders or other autoimmune disorders. The diagnosing technique is straightforward and involves drawing blood via venipuncture. The blood sample is then analysed for specific antibodies in a research laboratory.

You may need to fast for 6 to 8 hours before the test. Prior to the planned test, patients should advise their doctors of any other medications or supplements they are taking. So, you can schedule your AMA blood test online with us at Mediyaar

AMA Test Price in Kanpur:-

AMA Blood Test price in Kanpur usually ranges from Rs 600 to Rs 1000, depending on the locale and medical center's functionality. Mediyaar offers the best Thyrocare's AMA Test Price in Kanpur, our popular & convenient home service is available at most of the pin codes in your city. The technician visits your home or office at a date & time slot selected by you.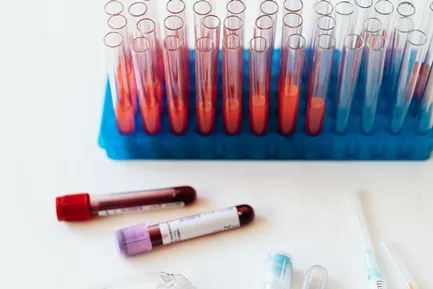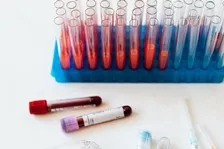 ANTI MICROSOMAL ANTIBODY (AMA) - Additional Info
Test Price : Rs. 990 ( Tax included )
Fasting Not Required
Sample Type - SERUM
Highly specific
Affordable technique
Fill the booking form
Expert collect sample @ Home
Get report in 24/48 hrs
Serviceable City:Kanpur
ANTI MICROSOMAL ANTIBODY (AMA) test can booked online at a discounted price in Kanpur . ANTI MICROSOMAL ANTIBODY (AMA) blood test in Kanpur is done at fully automated NABL accredited diagnostic laboratory Thyrocare which has Centralized Processing Lab in Mumbai for esoteric tests and Regional Processing Labs in major cities of India. Kanpur being a major city has many professional Labs which can be contacted for ANTI MICROSOMAL ANTIBODY (AMA) . Mediyaar Healthcare in Kanpur provides online facility for booking of ANTI MICROSOMAL ANTIBODY (AMA) where sample can be collected from your home or offce in Kanpur.


Labs in Kanpur offering test similar to ANTI MICROSOMAL ANTIBODY (AMA) (Offline – Lab visit )
---
---
FAQs

Why is the test carried out generally?

• This test is used to determine the aetiology of thyroid issues, such as Hashimoto's thyroiditis. The test can also be performed to determine if the thyroid is being harmed by an immunological or autoimmune illness.

When is the test result normal?

• A negative test indicates that the outcome is normal. The average limits may be different for every laboratory. Some labs may examine different specimens or utilize different metrics. Discuss the significance of your individual test results with your doctor.

Is the test risky?

• Having your blood drawn carries very little danger. The size of blood vessels differs from person to person as well as from one side of the body to the other. It may be more difficult to access a sample of blood from some persons than from others.

How is the AMA test carried out?

• It's a basic blood test that requires no specific preparation. A syringe is used to take blood from an easily obtainable vein in your arm. The region is cleansed, and a blood sample is taken before applying pressure with a cotton bud.

What does an AMA test reveal?

• An AMA blood test can reveal autoimmune disorders such as Hashimoto's thyroiditis, Graves syndrome, granulomatous thyroiditis, and others. Aside from this, the findings of this analysis can be used to diagnose preeclampsia, preterm delivery, recurring miscarriages, and other autoimmune diseases.

---
Other Blood test in kanpur
Popular Health Checkup Packages in kanpur