BLOOD ELEMENT ANALYSIS PROFILE test in Amadalavalasa
Analysis of toxic elements like arsenic, mercury, lead, cadmium,etc .
Now in Rs 850
> Test type : EDTA Sample Collection at home
> Pre-Test info: Fasting Not Required
> Test Report : Delivered within 12 Hrs
What is Blood Element Analysis Profile?

The Blood Element Analysis Profile test is a method for determining deficiency levels. The same test also detects excesses and imbalances in key element levels. Furthermore, it assesses recent or ongoing exposure to certain harmful substances.

The test is carried out via venipuncture, which involves taking a blood sample from the patient. A needle is placed into a vein to draw the needed amount of blood in this procedure. You can book your Blood Analysis test with us at Mediyaar.

Blood Element Analysis Profile Test Price in Amadalavalasa

Price: Starting From Rs. 700- 1500

Blood element analysis test price in Amadalavalasa varies from Rs 700 to Rs 1500, based on the examination centre's locality and amenities. You can also have the sample collected solely at your location.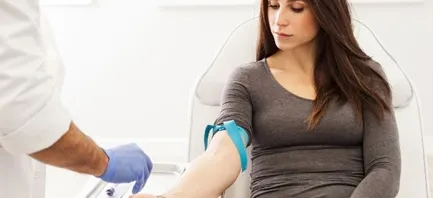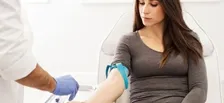 BLOOD ELEMENT ANALYSIS PROFILE - Additional Info
Test Price : Rs. 850 ( Tax included )
Fasting Not Required
Sample Type - EDTA
Highly specific
Affordable technique
Fill the booking form
Expert collect sample @ Home
Get report in 24/48 hrs
Serviceable City:Amadalavalasa
BLOOD ELEMENT ANALYSIS PROFILE test can booked online at a discounted price in Amadalavalasa . BLOOD ELEMENT ANALYSIS PROFILE blood test in Amadalavalasa is done at fully automated NABL accredited diagnostic laboratory Thyrocare which has Centralized Processing Lab in Mumbai for esoteric tests and Regional Processing Labs in major cities of India. Amadalavalasa being a major city has many professional Labs which can be contacted for BLOOD ELEMENT ANALYSIS PROFILE . Mediyaar Healthcare in Amadalavalasa provides online facility for booking of BLOOD ELEMENT ANALYSIS PROFILE where sample can be collected from your home or offce in Amadalavalasa.


Labs in Amadalavalasa offering test similar to BLOOD ELEMENT ANALYSIS PROFILE (Offline – Lab visit )
---
---
FAQs

Is Fasting required for Blood Element Analysis Profile Test?

• No, Fasting is not compulsory for the Blood Element Profile Test. Additionally, there's no other preparation needed for this test. You just have to submit the blood sample.

What age should you be to have a Blood Element Analysis Test done on you?

• There's no age limit when it comes to the Blood element analysis profile test. Even an old person can get the test done. There are no side effects as such for the test.

Is it possible for a pregnant lady to take the test?

• Being pregnant is not an issue if you're willing to get a medical checkup done. You can just give the sample for the Blood element analysis profile test at home. There are no side effects of these tests.

When can perhaps the results of the test be expected?

• If you submitted a sample for a blood element analysis test, the results will be available in one or two days. The results of the tests are usually available within 24 to 72 hours.

What does the result indicate about a person's body?

• The results could signal that you have a high level of a specific heavy metal in your body, which could be hazardous to your health. You'll need to change your diet or work environment to avoid any contact with that substance in any manner. Chelation therapy, which eliminates excess metals from the body, may be used in some severe situations.

---
Other Blood test in Amadalavalasa
Popular Health Checkup Packages in Amadalavalasa