CA 125 test test in Pudukottai
Also known as ca 125 tumor marker , cancer antigen 125 , to monitor treatment for ovarian cancer or to detect recurrence of disease .
Now in Rs 740
> Test type : Blood (SERUM ) Sample Collection at home
> Pre-Test info: Fasting Not Required
> Test Report : Delivered within 12 Hrs
In order to track the course of ovarian cancer, a CA-125 blood test is frequently requested. Before someone is treated for ovarian cancer, their CA-125 levels are evaluated. Treatment effectiveness is usually shown by a decrease in CA-125 levels during and after treatment. CA-125 values that rise after treatment could indicate a relapse of the disease.

The CA-125 blood test is performed at pathology labs in Pudukottai over several years after ovarian cancer therapy to ensure that the illness was effectively cured. It's usually governed every 2 to 4 months for the first two years after cancer treatment is finished. Following this, the test is scheduled every six months for the next three years, thereafter once a year. Home sample collection service is available in Pudukottai for CA-125 Blood test.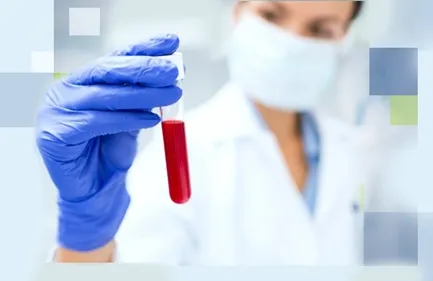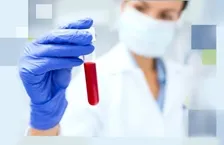 CA 125 test - Additional Info
Test Price : Rs. 740 ( Tax included )
Fasting Not Required
Sample Type - Blood (SERUM )
Highly specific
Affordable technique
Fill the booking form
Expert collect sample @ Home
Get report in 24/48 hrs
Serviceable City:Pudukottai
CA 125 test test can booked online at a discounted price in Pudukottai . CA 125 test blood test in Pudukottai is done at fully automated NABL accredited diagnostic laboratory Thyrocare which has Centralized Processing Lab in Mumbai for esoteric tests and Regional Processing Labs in major cities of India. Pudukottai being a major city has many professional Labs which can be contacted for CA 125 test . Mediyaar Healthcare in Pudukottai provides online facility for booking of CA 125 test where sample can be collected from your home or offce in Pudukottai.


Labs in Pudukottai offering test similar to CA 125 test (Offline – Lab visit )
---
---
FAQs for CA-125 test in Pudukottai

What is the price of CA 125 Test in Pudukottai?

CA 125 Test in Pudukottai may vary from time to time based on the reputation and amenities of the test centre. However mediyaar offers the best discounted rate if the test is booked online through its web portal. The test is performed using ultra modern equipment & technologies at Thyrocare labs.

How does the CA 125 Test work?

Once you book the test online , A trained technician visit your home at the time slot selected by you and draws blood from a vein in your arm for a CA 125 test. A blood sample is taken and delivered to a laboratory for testing. You can instantly resume your normal routine.

How to book test for CA-125 in Pudukottai?

It is advisable to take a prior appointment to book a CA-125 test in Pudukottai. you can avail the facility by visiting to majority of Labs in Pudukottai or by simply ordering the test online on mediyaar where the lab technician will visit you home for sample collection.

Is there any danger in taking the CA-125 test?

Having a blood test carries relatively little risk. Although you may suffer little discomfort or redness where the injection was put, most symptoms will fade quickly. In some patients a little drowsiness can be seen after the blood test, but its goes off once you consume water & takes few minutes of rest

What do the CA-125 results suggest?

If you're being diagnosed with ovarian cancer, you can be tested numerous times. If your CA-125 levels have decreased as a result of testing, it usually implies your cancer is reacting to therapy. If your levels rise or remain unchanged, it could indicate that your cancer is not operating as expected.

What CA 125 Levels Are Cancer Indicators?

CA 125 has a typical range of 0 to 35 units/ml. While a CA 125 level of more than 35 indicates the presence of cancer, this doesn't always imply that the person has cancer. A CA 125 level of more than 35 is simply a risk factor.

When it comes to CA 125, what is a normal range?

Various laboratories' normal CA 125 levels may differ somewhat. The typical value ranges from 0 to 35 units/ml in most laboratory facilities.

Can CA-125 test detect all types of cancers?

No , It doesn't detect all cancer. The CA-125 blood test is prescribed for the treatment and monitoring of ovarian cancer. It's may also be advised used for cancer in your fallopian tubes or peritoneum.

What indicates a high CA-125 in blood?

High values of CA-125 blood test could be a sign of ovarian cancer. But it may also indicate other conditions like pregnancy, fibroids and endometriosis. You doctor may further refer you for a scan to check for the causes of High CA-125

When should you go for a CA-125 blood test?

If your medical expert suspects symptoms like stomach pain, Persistent bloating , frequent urnination , Difficulty eating could be caused by ovarian cancer, he may refer a Ca-125 blood test following a physical abdominal or vaginal examination. It is important if the symptoms are frequent & persistent.

What is the purpose of CA-125 test:

A CA-125 blood test is used to measure the treatment for ovarian cancer. If the levels of CA-125 goes down over the period of time, that means you are responding well to the treatment. If carried out periodically It may also monitor if cancer comes back after the treatment. The test is conducted to evaluate if a patient has symptoms or is suspected of having ovarian cancer.

---
Other Blood test in Pudukottai
Popular Health Checkup Packages in Pudukottai