ELEMENTS 22 (TOXIC AND NUTRIENTS) test in Amadalavalasa
Toxic elements blood test .
Now in Rs 900
> Test type : EDTA Sample Collection at home
> Pre-Test info: Fasting Not Required
> Test Report : Delivered within 12 Hrs
What is an Elements 22 Test?

This blood test covers 22 tests, including arsenic blood, selenium blood, aluminum blood, mercury blood, silver automated blood, and many others. In rare situations, your doctor may also request a sample of liver or kidney tissue to do the test. Hair and nails can also be examined for additional diagnostics in infrequent circumstances. You can book elements 22 test in Amadalavalasa with us at Mediyaar.

Elements 22 test price in Amadalavalasa:

Element 22 Toxic and Nutrients test in Amadalavalasa Starting from Rs- 600 to 1200 (Tax included)

The best thing about Mediyaar is that it provides affordable health checkups. And so Thyrocare's elements 22 Toxic and nutrients is now accessible at a reduced price starting from Rs- 600 to 1200 inclusive of taxes. Additionally, the test can even be taken at your location. So, without any hurry fill out the form to have your sample collected.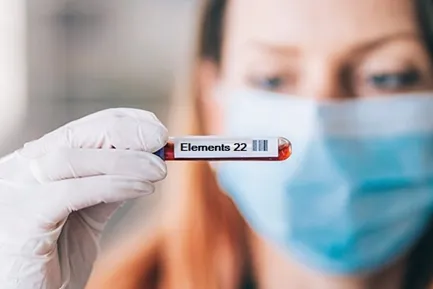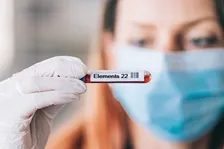 ELEMENTS 22 (TOXIC AND NUTRIENTS) - Additional Info
Test Price : Rs. 900 ( Tax included )
Fasting Not Required
Sample Type - EDTA
Highly specific
Affordable technique
Fill the booking form
Expert collect sample @ Home
Get report in 24/48 hrs
Serviceable City:Amadalavalasa
ELEMENTS 22 (TOXIC AND NUTRIENTS) test can booked online at a discounted price in Amadalavalasa . ELEMENTS 22 (TOXIC AND NUTRIENTS) blood test in Amadalavalasa is done at fully automated NABL accredited diagnostic laboratory Thyrocare which has Centralized Processing Lab in Mumbai for esoteric tests and Regional Processing Labs in major cities of India. Amadalavalasa being a major city has many professional Labs which can be contacted for ELEMENTS 22 (TOXIC AND NUTRIENTS) . Mediyaar Healthcare in Amadalavalasa provides online facility for booking of ELEMENTS 22 (TOXIC AND NUTRIENTS) where sample can be collected from your home or offce in Amadalavalasa.


Labs in Amadalavalasa offering test similar to ELEMENTS 22 (TOXIC AND NUTRIENTS) (Offline – Lab visit )
---
---
FAQs

What nutrients are examined as part of the Elements 22 test?

• The element 22 bloodtest is performed to measure and track the amounts of heavy metals and certain nutrients in the blood and urine. So, the following nutrients are examined as a part of the Elements 22 test: Cobalt, Molybdenum, Vanadium, Silver, Manganese, Chromium, Selenium, and Nickel.

How to know that you should take the Elements 22 test?

• Heavy metal contamination causes several health problems. Heavy metal toxicity is characterized by several typical symptoms. It is highly suggested that you take the Element 22 test if you are encountering any of these symptoms: abdomen pain, nausea, weariness, headache, mees lines, and memory-related issues.

Why was I asked to go through the Elements 22 test?

If you've been experiencing any of the following symptoms, your doctor may recommend that you take the Element 22 test:

• You have been exposed to numerous heavy metals if you have worked with heavy metals, especially if you have worked on a worksite, mines, engine repair shops, or firing ranges.
• If you already have a disease that your doctor believes is caused by heavy metals and other harmful substances.

Is fasting necessary before the Elements 22 test?

• Fasting is not necessary. However, ensure you don't eat seafood for 48 hours before the test. You must also wait 96 hours after any medical procedure that involves gadolinium or iodine-containing contrast media before the sample for the test is taken. Aside from that, no old medications had to be discontinued.

How much blood will be taken as a sample during the Elements 22 test?

• Usually, 3 ml EDTA blood and urine samples are obtained for the test. Similarly, a kidney tissue sample will be taken in the case of a kidney tissue biopsy. Or, a sample of liver tissue will be taken during a liver tissue biopsy. It depends on the severity of heavy metal toxicity in your body.

---
Popular Health Checkup Packages in Amadalavalasa