FASTING BLOOD SUGAR test in Madurai
A test that measures blood sugar levels while fasting. elevated levels are associated with diabetes and insulin resistanc .
Now in Rs 140
> Test type : FLUORIDE Sample Collection at home
> Pre-Test info: 10-12 Hours Fasting Required
> Test Report : Delivered within 12 Hrs
Fasting Blood Sugar Test:

Fasting blood sugar levels reveal crucial information about a person's blood sugar management. Blood sugar levels usually peak an hour after eating and then begin to decline. High fasting blood sugar levels indicate insulin resistance or diabetes, whereas abnormally low fasting blood sugar levels could indicate the use of diabetes medications.

Knowing when to test and what to look for can help people stay healthy, especially if they have or are at risk of developing diabetes in Madurai

Symptoms of fasting blood sugar:

- sweating and shivering.
- Jittery feel.
- Having trouble concentrating.
- energy deficiency.
- Paler-than-normal skin.
- A feeling of exhaustion.
- Muscle aches or headaches.
- Heartbeat that is too fast or too irregular.

Benefits of the Fasting Blood Sugar Test:

Fasting blood sugar is a common blood test used to diagnose diabetes, gestational diabetes, and prediabetes. You should fast for 8 to 12 hours before the test, only drinking water. Consult your doctor in Madurai about whether a fasting blood glucose test is necessary or not.

They help diabetics manage their condition and learn more about what affects blood sugar levels. The fasting blood sugar test is a simple blood test that can be used to diagnose prediabetes, diabetes, and gestational diabetes.

If you have diabetes symptoms, your doctor may order this test for you. A fasting blood sugar test will almost certainly be ordered by the doctor. People who already have diabetes can use the blood glucose test to monitor their condition. If you have any of the following, the test may be performed on you:

- A rise in the number of times you need to go to the bathroom.
- Recently put on a significant amount of weight.
- The vision is blurry.
- Confusion or a shift in your usual speech or demeanor.
- Casting spells that make you faint.
- Experiencing seizures for the first time.
- Coma or unconsciousness.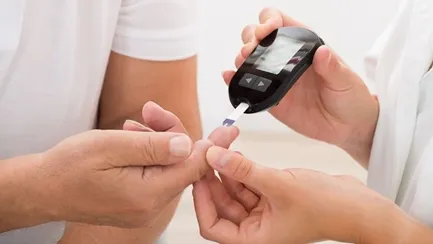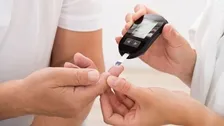 FASTING BLOOD SUGAR - Additional Info
Test Price : Rs. 140 ( Tax included )
10-12 Hours Fasting Required
Sample Type - FLUORIDE
Highly specific
Affordable technique
Fill the booking form
Expert collect sample @ Home
Get report in 24/48 hrs
Serviceable City:Madurai
FASTING BLOOD SUGAR test can booked online at a discounted price in Madurai . FASTING BLOOD SUGAR blood test in Madurai is done at fully automated NABL accredited diagnostic laboratory Thyrocare which has Centralized Processing Lab in Mumbai for esoteric tests and Regional Processing Labs in major cities of India. Madurai being a major city has many professional Labs which can be contacted for FASTING BLOOD SUGAR . Mediyaar Healthcare in Madurai provides online facility for booking of FASTING BLOOD SUGAR where sample can be collected from your home or offce in Madurai.


Labs in Madurai offering test similar to FASTING BLOOD SUGAR (Offline – Lab visit )
---
---
FAQs for Blood sugar test in madurai

Why is the blood sugar test important?

When it comes to diabetes management, blood sugar testing is extremely useful. It may be useful in the following situations:

- Keep an eye on how diabetes medications affect blood sugar levels.
- Detect high and low blood sugar levels.

What is the test cost of blood sugar in madurai?

The cost of a sugar test is determined by which one your doctor recommends. The price varies according to the lab and location. When booking in madurai, the test price may vary from lab to lab.

You'll be given a glucose-containing liquid to drink, and your blood will be drawn an hour later to check your blood sugar level. 140 mg/dL or less is considered normal. A glucose tolerance test will be required if your level is higher than 140 mg/dL.

How do you prepare for a blood sugar test?

You should fast for 8 to 12 hours before taking a fasting glucose test. You'll find out how long you should fast from your doctor.

What should I expect on the day of the examination?

A typical blood draw is used to perform a fasting blood glucose test. A medical professional will:

- To eliminate germs, clean the inside of your elbow.
- Tie a band around your upper arm to assist in the filling of the veins in your arm.
- Place a clean needle into a vein (it should feel like a pinch).
- Blood should be drawn into a vial attached to the needle and labeled with your personal information.
- After removing the band, remove the needle.
- To stop the bleeding, apply pressure to the area where the needle was inserted.
- Place a bandage on the area.

Where do I test for blood sugar levels in madurai?

The Blood Sugar Test in madurai is available mostly at all the diagnostic centers However you can order a blood sugar level test at home in madurai by filling up the booking form on this page.

What is the normal sugar level in fasting?

A fasting blood sugar level of 99 mg/dL or less is considered normal, while 100 to 125 mg/dL is considered prediabetes, and 126 mg/dL or more is considered diabetes.

What is normal blood sugar by age?

Adults should have blood sugar levels of 90 to 130 mg/dL (5.0 to 7.2 mmol/L) before meals. For children aged 13 to 19, the range is 90 to 130 mg/dL (5.0 to 7.2 mmol/L). For children aged 6 to 12, the concentration should be between 90 and 180 mg/dL (5.0 to 10.0 mmol/L).

Who needs to take a blood sugar test in madurai?

Adults in madurai who are 40 to 70 years of age and are overweight or obese should be tested for abnormal blood glucose and type 2 diabetes, and if the results are normal, they should be tested again every three years. Individuals with a higher risk should be screened earlier and more frequently.

What happens if Blood Sugar is too high?

Because the body does not produce enough insulin, hyperglycemia (high blood glucose) occurs when there is too much sugar in the blood. Hyperglycemia, a symptom of diabetes, can cause vomiting, excessive hunger and thirst, a rapid heartbeat, vision problems, and other issues. Hyperglycemia, if left untreated, can cause serious health complications.
---
Other Blood test in madurai
Popular Health Checkup Packages in madurai