IMMUNOGLOBULIN M (IGM) test in Bareilly
Tests to help diagnose immuno deficiencies in a adult or child who gets a lot of infections or unusual infections. .
Now in Rs 725
> Test type : Blood (SERUM) Sample Collection at home
> Pre-Test info: Fasting Not Required
> Test Report : Delivered within 12 Hrs
What is Immunoglobulin M (IGM) Test?

The Immunoglobulin M (IGM) Test is used to determine how many IgM antibodies are present in the blood. The IgM blood test can also be used to evaluate a patient's immune system, as well as to detect and track an overload or deficit of various Immunoglobulin classes. The IgA, IgG, and IgM tests are frequently conducted together to gain a more complete picture of a person's immune function and antigen-handling ability. So make an appointment with us at Mediyaar for your test.

Immunoglobulin M (IGM) Test Price in Bareilly

The cost of an Immunoglobulin M (IGM) Test in Bareilly can range from Rs 600 to Rs 1000, depending on the location and functionality of the diagnostic facility. Mediyaar offers the best Immunoglobulin M, IgM blood test price in Bareilly. Book home collection appointment with us and get your test done at the comfort of your home.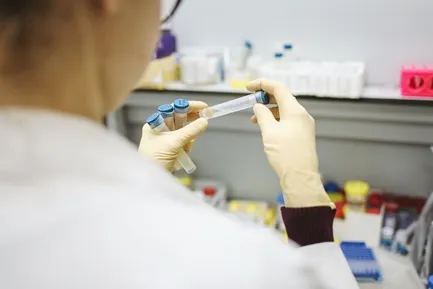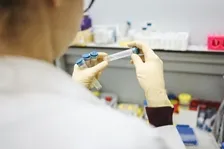 IMMUNOGLOBULIN M (IGM) - Additional Info
Test Price : Rs. 725 ( Tax included )
Fasting Not Required
Sample Type - Blood (SERUM)
Highly specific
Affordable technique
Fill the booking form
Expert collect sample @ Home
Get report in 24/48 hrs
Serviceable City:Bareilly
IMMUNOGLOBULIN M (IGM) test can booked online at a discounted price in Bareilly . IMMUNOGLOBULIN M (IGM) blood test in Bareilly is done at fully automated NABL accredited diagnostic laboratory Thyrocare which has Centralized Processing Lab in Mumbai for esoteric tests and Regional Processing Labs in major cities of India. Bareilly being a major city has many professional Labs which can be contacted for IMMUNOGLOBULIN M (IGM) . Mediyaar Healthcare in Bareilly provides online facility for booking of IMMUNOGLOBULIN M (IGM) where sample can be collected from your home or offce in Bareilly.


Labs in Bareilly offering test similar to IMMUNOGLOBULIN M (IGM) (Offline – Lab visit )
---
---
FAQs

How Should an Immunoglobulin Test Be Prepared?

• Unless they are simultaneously having other tests that necessitate fasting, children can eat and drink normally. Inform your doctor about any medications your kid is taking, as certain medications can alter test results.

When an Immunoglobulin Test Is Done, What Happens Next?

• To prevent bleeding, the health care provider will withdraw the rubber band and syringe, then wrap the area using cotton or a bandage. There may be some little bruising thereafter, but this should subside within a few days.

Are there any negative consequences to taking the test?

• The Immunoglobulin M test is a safe technique with no known dangers, and any adverse effects that may occur are minor, such as stiffness in the treated area or dizziness.

What are the implications of the test results?

• The outcomes of the Immunoglobulin M test are graded as high or low. Primary or secondary immunological insufficiency could cause low IgM levels or IgM deficiency. While high IgM levels or raised IgM levels may indicate macroglobulinemia, etc.

Is there anything, in particular, that should be done before taking the test?

• The Immunoglobulin M blood test is a straightforward blood test that requires no special procedure. However, you should tell your doctor about any medications you're taking, as they may impact your IgM testing results.

---
Other Blood test in bareilly
Popular Health Checkup Packages in bareilly