LIPOPROTEIN (A) [LP(A)] test in Nagpur
Test to measure the risk of developing heart disease; as part of a cardiac risk assessment. .
Now in Rs 470
> Test type : Blood (SERUM) Sample Collection at home
> Pre-Test info: 10-12 Hours Fasting Required
> Test Report : Delivered within 12 Hrs
Normal LPA level

The normal value of LPA should be less than 30 milligrams per decilitre, in certain instances this component is not detected in the blood due to low levels which is not a matter of concern. However, a value greater than this means an increased risk of atherosclerosis, stroke, etc.

Symptoms of Lipoprotein A (lp-a)

In extreme circumstances, the person suffers from a stroke, Heart attack, etc, due to high blood cholesterol. Other symptoms include chest pain, weakness, Jaw and neck discomfort, shortness of breath, etc.

Causes of high Lipoprotein A (lp-a)

Genetic issues and a family history of heart disease are one of the reasons for high Lipoprotein A(lp-A), increased intake of some types of fats, some medical conditions can cause this as well.

Procedure for LPA Test

A qualified health care professional will take your blood sample and collect it into a vial or container. After the blood is tested in the lab, the lipoprotein level report comes in 24/48 Hrs.

You may feel a sting on your arm however, it would be gone within a few minutes.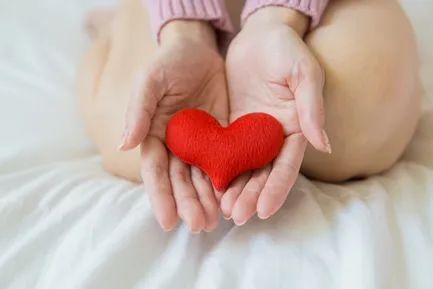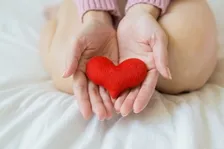 LIPOPROTEIN (A) [LP(A)] - Additional Info
Test Price : Rs. 470 ( Tax included )
10-12 Hours Fasting Required
Sample Type - Blood (SERUM)
Highly specific
Affordable technique
Fill the booking form
Expert collect sample @ Home
Get report in 24/48 hrs
Serviceable City:Nagpur
LIPOPROTEIN (A) [LP(A)] test can booked online at a discounted price in Nagpur . LIPOPROTEIN (A) [LP(A)] blood test in Nagpur is done at fully automated NABL accredited diagnostic laboratory Thyrocare which has Centralized Processing Lab in Mumbai for esoteric tests and Regional Processing Labs in major cities of India. Nagpur being a major city has many professional Labs which can be contacted for LIPOPROTEIN (A) [LP(A)] . Mediyaar Healthcare in Nagpur provides online facility for booking of LIPOPROTEIN (A) [LP(A)] where sample can be collected from your home or offce in Nagpur.


Labs in Nagpur offering test similar to LIPOPROTEIN (A) [LP(A)] (Offline – Lab visit )
---
---
Faqs for Lipoprotein A (lp-a) Test in nagpur

How to book LPA Blood Test online in nagpur?

Lipoprotein blood tests can be booked online on mediyaar.com in nagpur, this helps in bypassing the usual wait at a pathology labs or hospital. The rates are best discounted and reasonable.

How do you prepare for LPA blood Test?

There is no special instruction to be followed, although a standard practice is to not eat for at least 9-12 hours before preventing surging fat levels in the blood.

Where do I test for LPA in nagpur?

Mostly all Pathology labs and hospitals in nagpur provide the LPA test, Mediyaar provides test at home service at almost all the pincodes in nagpur at affordable price.

Who needs to take Lipoprotein A (lp-a) blood test?

Anyone with feeling shortness of breath, difficulty in breathing, Fast heartbeats, chest pain, Heart discomfort etc should immediately get themselves checked.

What is the normal range for Lipoprotein A (lp-a) level?

Most people have an Lp (a) level of 5-30 milligrams per decilitre (mg/dL), which roughly equals under 13 to 73 nanomoles per litre (nmol/L). Anyone with levels higher than this should consult a medical professional.

What should I do if I have high lipoprotein A?

Immediately consult a cardiac doctor in nagpur and get yourself tested for other parameters. After which your doctor will provide you with a treatment for the surging levels

High levels also indicate a risk of heart disease, one should take preventive measures like eating healthy, controlling weight & reducing stress to keep the heart healthy at all times.


---
Other Blood test in nagpur
Popular Health Checkup Packages in nagpur