LP-PLA2 test in Surat
Also known as platelet-activating factor acetylhydrolase paf-ah plac , to help determine your risk of developing cardiovascular disease (cvd), including your risk of coronary heart disease .
Now in Rs 300
> Test type : Blood ( SERUM ) Sample Collection at home
> Pre-Test info: Fasting Not Required
> Test Report : Delivered within 12 Hrs
You may have fatty accumulation in your arteries that are in danger of tearing and causing cardiac disease or stroke if you have Lp-PLA2 in your blood. In that kind of situation, this test may assist you in determining which treatments are most effective in preventing a stroke.

So, if you're noticing any related symptoms which are indicating that you're having any cardiac disease, you should book a test with us at Mediyaar.

LP PLA2 Test Pricing in Surat

Price: Starting from Rs. 300

The Lp-PLA2 test is a more accurate predictor for diagnosing heart disease. So, if you have any doubts related to your health, why not take this cardiac test? The advantage is that this test is available at a low cost in India. The LP PLA2 test price in Surat starts from Rs. 300.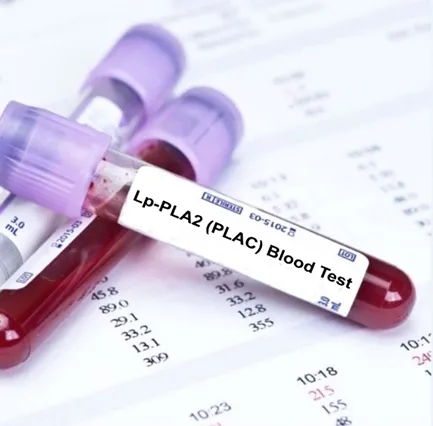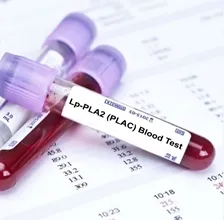 LP-PLA2 - Additional Info
Test Price : Rs. 300 ( Tax included )
Fasting Not Required
Sample Type - Blood ( SERUM )
Highly specific
Affordable technique
Fill the booking form
Expert collect sample @ Home
Get report in 24/48 hrs
Serviceable City:Surat
LP-PLA2 test can booked online at a discounted price in Surat . LP-PLA2 blood test in Surat is done at fully automated NABL accredited diagnostic laboratory Thyrocare which has Centralized Processing Lab in Mumbai for esoteric tests and Regional Processing Labs in major cities of India. Surat being a major city has many professional Labs which can be contacted for LP-PLA2 . Mediyaar Healthcare in Surat provides online facility for booking of LP-PLA2 where sample can be collected from your home or offce in Surat.


Labs in Surat offering test similar to LP-PLA2 (Offline – Lab visit )
---
---
FAQs

What is the purpose of the Lp-PLA2 test?

• If a person is at intermediate or high risk of cardiovascular attack or stroke, this test may be required. So, if a person exhibits signs that indicate he or she is suffering from heart problems, they should opt for this test.

What additional tests could I have in addition to this one?

• A C-reactive protein blood test can also be ordered by your doctor. CRP also indicates inflammation, which can result in heart disease or stroke. So, if the Lp-PLA2 test results are unclear, the doctor can request another such test.

What do the results of the Lp-PLA2 test mean?

• The results of the LP-PLA2 test can differ based on a person's age, sexuality, medical history, and other factors. As a result, you may have heart disease. Or your test results could indicate that you are not experiencing any issues. Discuss the implications of your test results with your healthcare professional.

Is there any danger to one's health if they take this test?

• A blood test involving a needle contains various hazards. Clotting, inflammation, bruises, and dizziness are some of the symptoms. You may even feel a tiny sting when the syringe pricks your arm. But not for a long time.

What factors could impact my test outcomes?

• Certain medications may have an impact on your results. Beta-blockers and steroids are examples of these. Excessive eating in the days leading up to the test can also have an impact on your results.

---
Other Blood test in surat
Popular Health Checkup Packages in surat