RHEUMATOID FACTOR (RF) test in Madurai
Also known as rf blood test , helpful in distinguishing rheumatoid arthritis from other autoimmune disorders. .
Now in Rs 500
> Test type : SERUM Sample Collection at home
> Pre-Test info: Fasting Not Required
> Test Report : Delivered within 12 Hrs
The RA Factor Test in Madurai is done to detect the level of Rheumatoid Factor in the blood that may be indicative of whether the patient is suffering from Rheumatoid Arthritis or Sjogren's syndrome. It is a basic blood test that is further studied by practitioners to understand the condition of the patient.

Rheumatoid Arthritis has very generic symptoms that start to show over time and can develop even in young, healthy individuals. In fact, often the diagnosis of the disease is done at later stages. Thus, it is important to recognize the need to test for the same and employ its treatment.

Rheumatoid Factors are proteins released by the body's immune system containing various types of isotopes that normally react to bacterial toxins or viruses, playing a protective role. However, excessive synthesis of this substance leads to an autoimmune and self-maintaining inflammatory response, causing diseases. Thus, by detecting the level of RF in the body, it tests for the indication of these diseases.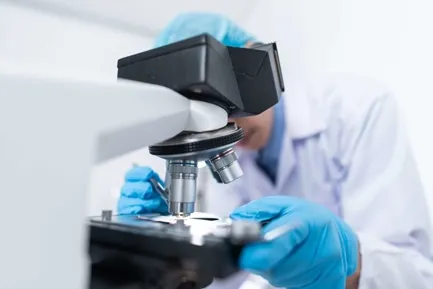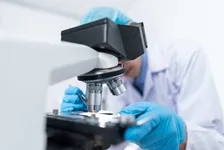 RHEUMATOID FACTOR (RF) - Additional Info
Test Price : Rs. 500 ( Tax included )
Fasting Not Required
Sample Type - SERUM
Highly specific
Affordable technique
Fill the booking form
Expert collect sample @ Home
Get report in 24/48 hrs
Serviceable City:Madurai
RHEUMATOID FACTOR (RF) test can booked online at a discounted price in Madurai . RHEUMATOID FACTOR (RF) blood test in Madurai is done at fully automated NABL accredited diagnostic laboratory Thyrocare which has Centralized Processing Lab in Mumbai for esoteric tests and Regional Processing Labs in major cities of India. Madurai being a major city has many professional Labs which can be contacted for RHEUMATOID FACTOR (RF) . Mediyaar Healthcare in Madurai provides online facility for booking of RHEUMATOID FACTOR (RF) where sample can be collected from your home or offce in Madurai.


Labs in Madurai offering test similar to RHEUMATOID FACTOR (RF) (Offline – Lab visit )
---
---
Faqs for Rheumatoid Factor (RF) Test in madurai

What are the Symptoms of RA Factor Test?

Abnormal levels of RF or RF-positive patients may suffer from the following symptoms:

• Aggressive and erosive joint diseases
• Fatigue
• Low-grade fever
• Loss of appetite
• Breathing Issues
• Rheumatoid modules

What is the Procedure for RA Factor Test?

The RA Factor level detection is done through the immuno-nephelometry technique. This process is entirely automated. A reference sample with a known concentration is then used to compare the value obtained. The patient is required to fast for at least 10-12 hours before such a sample is collected. A healthcare provider performs venipuncture to collect your blood which is then tested to measure the level of RF in the body. Such a person will approximately draw 5 ml of blood and the collected sample is kept between 2C- 8C. A higher concentration of RF indicates the severity of the disease.

How to book RA Factor Blood Test in madurai?

RA Factor Blood test can be booked online by filling out procedure forms that ask for Name, Age, Address, etc. You may receive confirmation within 2-3 hours, Mediyaar in madurai provides exclusive Home service and reporting that is managed by Thyrocare Technologies Limited. Book Your test right away because we have kept the RA factor test price very suitable for all of our customers.

What diseases can RF Blood Test detect?

Even though it's called the RF Blood Test, it tests for multiple diseases other than Rheumatoid Arthritis:

• Sjogren syndrome
• Cancer
• Chronic infections
• Inflammatory lung diseases likesarcoidosis
• Mixed connective tissue disease
• Systemic lupus erythematosus

Additionally, by being present at elevated levels they loosely indicate other diseases like

• Hepatitis C
• Tuberculosis
• Malignancies
• Subacute Infective Endocarditis

Who needs to take RA Test?

Generally, this test can be prescribed to patients above the age of 15. Up to 4% of young, healthy people and the elderly have been affected by the disease. Better results in terms of joint function and disability have been demonstrated with the early participation of rheumatologists in the care of RA patients.

What is a high level of RF?

The normal range of RF is 14 IU/ml. If a patient has a value higher than 14 IU/ml, then it is considered that the patient is RF-Positive. Normally, it is suggested that RF be present in the range of 0-14 IU/ml. While a higher level does not conclusively indicate that the patient is suffering from RA, since RF was the first autoantibody to be discovered in people with RA it is one of the primary indicators of the disease.

What else do you need to know about RF Testing?

Since RF levels can be positive even in non-RA conditions, this test does not provide a conclusive result as there is also a progressive increase in RF levels with age. It is also important to keep in mind that this test does not provide a conclusive result on whether the patient suffers from any disease.

---
Other Blood test in madurai
Popular Health Checkup Packages in madurai