TISSUE TRANSGLUTAMINASE - IgA (TTG) test in Pudukottai
Also known as: celiac disease, transglutaminase , tissue antibody iga, dermatitis herpetiformis, ttg iga, iga anti-ttg , test detects antibodies to aid in the diagnosis of gluten-sensitive enteropathy (gse), such as celiac disease and dermatitis herpetiformis. .
Now in Rs 740
> Test type : SERUM Sample Collection at home
> Pre-Test info: Fasting Not Required
> Test Report : Delivered within 12 Hrs
What is Tissue Transglutaminase- IgA (TTG) Test?

IgA and IgG are the two different types of Ttg antibodies that persons with Celiac Disease generally acquire. Only IgA antibodies are found in this test. Among the most popular Celiac screens is tissue transglutaminase testing, which is frequently one of the very first blood tests prescribed during diagnostics.

The Ttg blood test is perhaps the most sensitive technique for celiac disease in both children and adults over the age of three. Positive test findings show that the patient has celiac disease, whereas negative test findings demonstrate that the patient does not have celiac disease.

Tissue Transglutaminase- IgA (TTG) Test Price in Pudukottai:-

Tissue Transglutaminase-IgA (TTG) Test can cost anywhere from Rs 500 to Rs 1000, based on the region and services of the testing laboratory. Mediyaar offers best Ttg blood test price in Pudukottai.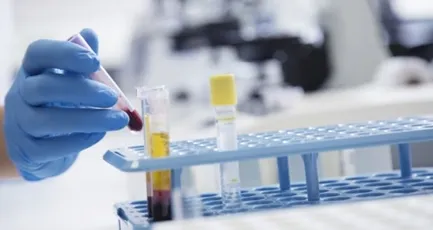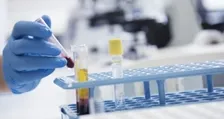 TISSUE TRANSGLUTAMINASE - IgA (TTG) - Additional Info
Test Price : Rs. 740 ( Tax included )
Fasting Not Required
Sample Type - SERUM
Highly specific
Affordable technique
Fill the booking form
Expert collect sample @ Home
Get report in 24/48 hrs
Serviceable City:Pudukottai
TISSUE TRANSGLUTAMINASE - IgA (TTG) test can booked online at a discounted price in Pudukottai . TISSUE TRANSGLUTAMINASE - IgA (TTG) blood test in Pudukottai is done at fully automated NABL accredited diagnostic laboratory Thyrocare which has Centralized Processing Lab in Mumbai for esoteric tests and Regional Processing Labs in major cities of India. Pudukottai being a major city has many professional Labs which can be contacted for TISSUE TRANSGLUTAMINASE - IgA (TTG) . Mediyaar Healthcare in Pudukottai provides online facility for booking of TISSUE TRANSGLUTAMINASE - IgA (TTG) where sample can be collected from your home or offce in Pudukottai.


Labs in Pudukottai offering test similar to TISSUE TRANSGLUTAMINASE - IgA (TTG) (Offline – Lab visit )
---
---

FAQs

What is the Purpose of Ttg-IgA Tests?

• If a kid starts showing symptoms of celiac disease, like poor growth, tummy pain, constipation, nausea, diarrhea, or rashes, a doctor may prescribe a Ttg-IgA test.

What additional tests could I have in addition to this one?

• If your doctor suspects you have celiac disease, he or she may conduct additional blood testing. These tests may search for signs of widespread inflammation or poor nutrient uptake, such as iron deficiency, low blood cell concentrations, or poorly absorbed fat in the stool, among other things.

Is there any danger in taking this test?

• A blood test involving a needle entails various hazards. Bleeding, infection, bruises, and lightheadedness are some of the symptoms. You may feel a tiny sting or pain when the syringe pricks your arm or hand. It's possible that the area will be uncomfortable afterward.

What factors could influence my test results?

• This is the most accurate and precise blood test for celiac disease diagnosis. However, 2% to 3% of celiac disease patients do not have adequate IgA antigens, and that is what the test checks for. This can culminate in a false negative.

Is there any extra preparation to do before the testing?

• If the test is used to diagnose celiac disease, you must consume a gluten-containing diet in order for the outcomes to be correct. It's because, even if you have celiac disease, an absence of gluten might result in a negative test result. As a result, you should get this test done before you quit eating gluten.

---
Popular Health Checkup Packages in Pudukottai