TOTAL IgE test in Ghaziabad
Also known as quantitative ige , immunoglobulin e, to screen for an allergic disease; sometimes to screen for a parasitic infection .
Now in Rs 515
> Test type : SERUM Sample Collection at home
> Pre-Test info: Fasting Not Required
> Test Report : Delivered within 12 Hrs
The total Ige test is the test that measures the quantitative measure of the amount of IgE present in the blood. These immunoglobulins are produced by special immune cells that are called plasma cells. Despite not providing a diagnosis, this test helps plan the treatment action. It is a very beneficial test for patients who have asthma due to allergies. An advanced form of this test called the specific test helps in identifying the amount of IgE produced in response to a specific allergen.

Total IgE test in Ghaziabad is used to screen for allergic diseases and parasitic infections. A recurring or constant lung or skin infection, and digestive abnormalities may be signs of getting the test done. Few other symptoms that could indicate high levels

• Nausea, vomiting, and diarrhea.
• Sneezing, coughing, and difficulty in breathing.
• Asthma-like symptoms and tightness in the chest.
• Itchy eyes or persistent itching in general.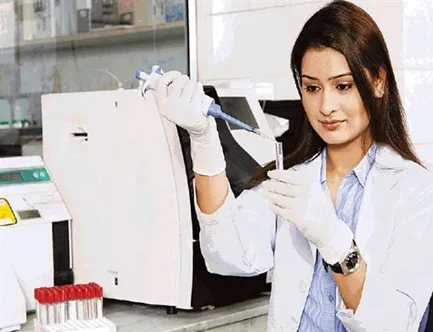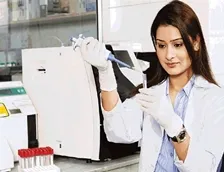 TOTAL IgE - Additional Info
Test Price : Rs. 515 ( Tax included )
Fasting Not Required
Sample Type - SERUM
Highly specific
Affordable technique
Fill the booking form
Expert collect sample @ Home
Get report in 24/48 hrs
Serviceable City:Ghaziabad
TOTAL IgE test can booked online at a discounted price in Ghaziabad . TOTAL IgE blood test in Ghaziabad is done at fully automated NABL accredited diagnostic laboratory Thyrocare which has Centralized Processing Lab in Mumbai for esoteric tests and Regional Processing Labs in major cities of India. Ghaziabad being a major city has many professional Labs which can be contacted for TOTAL IgE . Mediyaar Healthcare in Ghaziabad provides online facility for booking of TOTAL IgE where sample can be collected from your home or offce in Ghaziabad.


Labs in Ghaziabad offering test similar to TOTAL IgE (Offline – Lab visit )
---
---

Faqs for Total Ige test in ghaziabad

What is the price of the Total IgE test in ghaziabad?

The Total IgE test price varies from lab to lab. The thyrocare total IgE blood test can be booked online at the discounted price mentioned above. It can be simply booked online and you can also request a home collection for the sample with minimal additional charges.

What are the causes of high levels of IgE?

Immunoglobulin E is also called the 'gatekeeper' as it is released into the bloodstream to fight foreign pathogens. Several diseases can be a cause of an increased level.

• Atopic diseases (Asthma, dermatitis, urticaria, allergic rhinitis)
• Parasitic diseases
• Neoplastic diseases
• Cutaneous diseases
• Immune deficiency

Some studies show how the levels are higher in people with cardiovascular issues. Allergic diseases remain one of the most common causes of increased levels.

What are the benefits of the tests?

The Total IgE test is beneficial for managing and deciding the plan of action for the treatment of allergic diseases. It is also helpful in identifying any potential allergens and so beneficial in avoiding allergies by avoiding and in some cases immunotherapy. So, The test becomes vital for people suspecting food or air-borne allergies as it could make the diagnosis simpler.

What is the procedure for the Total IgE test?

The test is a rather simple one. This test is done by inserting a needle into one's arm and collecting the blood sample from your veins into the vial. The entire process gets completed in less than five minutes and there are very few instances of discomfort later on.

How to book the Total IgE test in ghaziabad?

Total IgE blood tests in ghaziabad can be booked online via Mediyaar.com. We offer this test at your doorstep. You can easily book a blood test at home online by filling up the above form and getting your sample collected at home as per your chosen date & time slot.

How do you prepare for the test?

There is no preparation required for the Total IgE test at home. Some laboratories suggest taking allergy tests on an empty stomach but most do not give any instructions as such. Patients who take antihistamines are advised to consult the healthcare provider beforehand as they may be asked to stop taking them before the allergy test.

What is the normal Total IgE level?

Total IgE blood test results are provided in two unit systems, namely international units per milliliter of blood (IU/mL) or nanograms per milliliter of blood (ng/mL). Your results are usually concerning the age group and your current health status. The normal levels of different age groups are mentioned below.


| | |
| --- | --- |
| =< 1 | 0 - 15 IU/mL |
| 1 - 5 | 0 - 60 IU/mL |
| 6 - 9 | 0 - 90 IU/mL |
| >10 - 15 | 0 - 200 IU/mL |
| Adults | 0 - 100 IU/mL |
What happens if the IgE levelsare high?
The test result indicates the amount of IgE in the bloodstream, A high level indicates that the patient has an allergy. The exact cause of it, however, is revealed only when a specific blood test is done. A normal level may indicate no allergy but this also depends on the exposure to the allergen. Patients allergic to pollen may show increased levels only during that time. Those allergic to particular food items show higher levels only when exposed to them.
What are the treatment available in ghaziabad for Total IgE levels?
Since the Test may be beneficial in identifying the types of allergies a patient has, limiting the exposure to these triggers may be beneficial. Other than that, lifestyle alterations may not affect your levels. Here are a few ways that help in lowering/controlling your levels.
• Avoiding the allergen
• Medication- Your doctor in ghaziabad may prescribe medicines, sprays, and drops based on the type of your allergy in case allergens are unavoidable.
• Immunotherapy- This treatment involves a course of injections or tablets that are beneficial in relieving severe allergies.
---
Popular Health Checkup Packages in ghaziabad