TOTAL TRIIODOTHYRONINE (T3) test in Madurai
This test measures the level of triiodothyronine (t3) in your blood. t3 is one of two major hormones made by your thyroid gland. .
Now in Rs 200
> Test type : SERUM Sample Collection at home
> Pre-Test info: Fasting Not Required
> Test Report : Delivered within 12 Hrs
One of the several tests that are performed to diagnose thyroid issues is referred to as the total triiodothyronine (T3) test. Triiodothyronine, or T3, seems to be an autoimmune thyroid hormone that is produced in your body when thyroxine, or T4, is converted into triiodothyronine. The numbers 3 and 4 with in names refer to the number of atoms of iodine that are present.

The results of the total triiodothyronine (T3) test in Madurai point to the presence of thyroid issues of any kind. The major use of this instrument is to identify cases of hyperthyroidism. Additionally, it assists the physician in Madurai in the process of prescription treatment for various thyroid problems.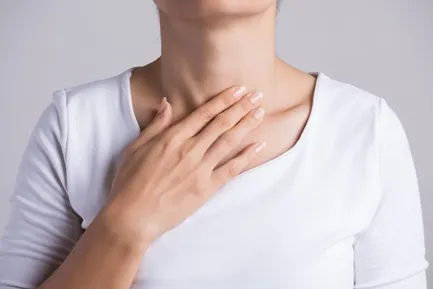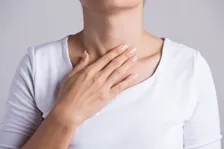 TOTAL TRIIODOTHYRONINE (T3) - Additional Info
Test Price : Rs. 200 ( Tax included )
Fasting Not Required
Sample Type - SERUM
Highly specific
Affordable technique
Fill the booking form
Expert collect sample @ Home
Get report in 24/48 hrs
Serviceable City:Madurai
TOTAL TRIIODOTHYRONINE (T3) test can booked online at a discounted price in Madurai . TOTAL TRIIODOTHYRONINE (T3) blood test in Madurai is done at fully automated NABL accredited diagnostic laboratory Thyrocare which has Centralized Processing Lab in Mumbai for esoteric tests and Regional Processing Labs in major cities of India. Madurai being a major city has many professional Labs which can be contacted for TOTAL TRIIODOTHYRONINE (T3) . Mediyaar Healthcare in Madurai provides online facility for booking of TOTAL TRIIODOTHYRONINE (T3) where sample can be collected from your home or offce in Madurai.


Labs in Madurai offering test similar to TOTAL TRIIODOTHYRONINE (T3) (Offline – Lab visit )
---
---
Faqs for the total triiodothyronine (T3) test in madurai

Why to take total triiodothyronine (T3) test?

The butterfly-shaped gland that is the thyroid can be found in the front of the throat. It is responsible for the production of hormones as well as the regulation of a wide variety of bodily functions, such as your energy consumption, core temperature, weight, and temperament.

Free T3, which would be the active component and is bound to a protein, and reverse T3, which is the inactive form and connects to thyroid receptors and is unable to activate them, both exist in your body. Free T3 is the active form, while reverse T3 is the inactive form.

In the complete T3 test, both of these kinds are taken into consideration. Your healthcare practitioner may decide to do separate tests to determine your levels of reverse T3 and free T3.

When someone exhibits symptoms that are suggestive of having thyroid illness, especially if they are at an increased risk for developing the condition, a total T3 test will typically be requested. To be female, living under the range of 40, and possessing family members who have been diagnosed with thyroid diseases are all characteristics that put you at an increased risk.

Where to book total triiodothyronine (T3) test in madurai?

There are various labs in madurai which do the T3 check. The cost depends on the reputation of the lab. T3 test in madurai can also be booked online through Mediyaar.com. A date and time slot will be allotted to you through email once you fill up the booking form. You have choice for taking a home sample collection service or visiting a nearby lab. Test are conducted at NABL approved Thyrocare labs.

What is the cost of total triiodothyronine (T3) test in madurai?

T3 test cost in madurai depends on the pathology Lab you choose , Mediyaar offers the lowest cost with the option of undertaking a test at home or your nearest lab.

Are there any side affects to total triiodothyronine (T3) test?

After having blood drawn from you, you might feel some discomfort or have some light bruising, but these side effects shouldn't stay for very long. During the process of drawing blood, or immediately afterward, a person may occasionally suffer symptoms such as dizziness, uneasiness, or ringing in the ears. In most cases, this issue can be resolved quickly and easily by lying down for a bit and then drinking some water. If you've previously experienced adverse effects from having blood drawn from you, it's probably best to make arrangements for someone else to carry you from and to the testing centre.

How to prepare for total triiodothyronine (T3) test?

There are no particular preparation requirements that must be met for the exam. However, before taking any medications, including contraceptive pills, steroids, or any other kind, you need to discuss it with your primary care physician first. These factors might have a negative impact on the results.

What are the Symptoms of the Thyroid?

Because the majority of thyroid diseases are characterised by a diverse set of symptoms, it is essential to emphasise that neither of these signs and symptoms are exclusive to a single type of thyroid condition. There is also the possibility that they are the result of an underlying medical problem.

-Anxiety is one of the symptoms of hyperthyroidism, as is agitation.
-A condition in which there is an unnatural change in the rate at which the heart beats is known as tachycardia.
-Alterations in menstrual cycles are one of the symptoms that could be caused by either hypothyroidism or hyperthyroidism.
-The sensation of being "bloated" is brought on by fluid retention, which is the cause of the condition. In addition, it produces puffiness in the face, eyelids, and ankles.
-Inability to concentrate can result in decreased mental sharpness, which can lead to the development of depression.

What is the Procedure of the test?

A phlebotomist will typically be the ones to draw blood for a patient. It is possible even before the testing; they will ask you to verify some information, such as your name, your date of birth, the healthcare physician who ordered that test, and the condition for which you are being tested. This is done to guarantee that everything has been accurately tagged.

Pre-Test

After you have exposed the arm, the region where the needle will be inserted will be sterilised with alcohol. A band will be tied across your upper arm by the nurse as well as phlebotomist so that your veins can be more easily seen. This will help to trap your blood. It is possible that you will be requested to pump the fist as part of this process.

What is triiodothyronine T3 normal range?

In general, the following parameters are regarded to fall within the normal range for adults:

-Total T3 levels should be between 60 and 180 nanograms per dl (ng/dL), which translates to between.92 and 2.76 nanomoles per litre (nmol/L).
-Free T3 levels can range anywhere from 130 to 450 picograms per dl (pg/dL), which translates to between 2 and 7 picomoles per litre (pmol/L).

What happens if triiodothyronine T3 is high or low?

If a person does not have adequate levels of free T3, they may have exhaustion, have mood disorders such as sadness or anxiety, have abnormally chilly body temperatures, have dry, crumbly hair and dry skin, have difficulty losing weight, and have high cholesterol. The inverse is true when there is an excess of T3.

It is puzzling that free T3 is seen as a test that is not necessary, given that it is the most dynamic and important form of thyroid hormone inside the human body.

How to perform a neck check for the thyroid:

-You can perform a neck self-exam at home to check for lumps or expansions in the neck that may be indicative of a potential thyroid disease. This can help with early diagnosis and can be done to check your thyroid, which can help with early detection.
-You will need a mirror that can be held in your hand, A cup of water in your hand . You should look at the bottom front area of your neck, which is located above your collarbones and below your voice box while holding the mirror towards your hand. In this particular region of the neck is where you'll find the thyroid gland.
- It's important not to get the Adam's apple and the thyroid gland mixed up. The thyroid gland is situated lower upon that neck, nearer to the collarbone, than other glands in the neck.
-You should tilt your head back while concentrating on this part of your reflection in the mirror.
-Drink a little water and then swallow it.
-Check your neck for any protrusions or bulges in this region while you are swallowing. Check the neck while you are swallowing.
-Visit your primary care physician if you notice any lumps, bumps, or protrusions in this region.

---
Other Blood test in madurai
Popular Health Checkup Packages in madurai