COMPLETE VITAMINS PROFILE test in Bangalore
Complete vitamins checkup including 14 tests .
Now in Rs 2500
> Test type : SERUM Sample Collection at home
> Pre-Test info: 10-12 Hours Fasting Required
> Test Report : Delivered within 12 Hrs
The Complete Vitamin Profile test in Bangalore is a diagnostic package that helps in the screening of the levels of vitamins and minerals along with different other nutrients present in the blood. The test detects deficiency or excess of both fat and water-soluble vitamins. Diagnosing the problem at an earlier phase helps in getting rid of multiple diseases.

Our daily need for vitamins can be fulfilled by having a proper diet of fruit and vegetables as they are a good source of vitamins and minerals. But if the illness escalates, then doctors or health administrators will advise you to go for Complete Vitamin Profile Test in Bangalore to determine the issue. After determination, they give the right combination of vitamin dosages or multivitamin medicines to keep the deficiency in control .This is why finding the root cause in earlier stages is necessary along with following a healthy diet and exercising regularly.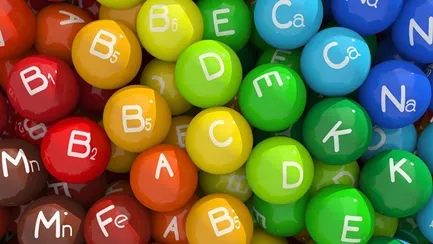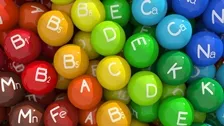 COMPLETE VITAMINS PROFILE - Additional Info
Test Price : Rs. 2500 ( Tax included )
10-12 Hours Fasting Required
Sample Type - SERUM
Highly specific
Affordable technique
Fill the booking form
Expert collect sample @ Home
Get report in 24/48 hrs
Serviceable City:Bangalore
List of test included in COMPLETE VITAMINS PROFILE , Bangalore
VITAMIN ( 14 Tests )
VITAMIN K
VITAMIN E
VITAMIN B9/FOLIC ACID
VITAMIN B7/BIOTIN
VITAMIN B6/P5P
VITAMIN B5/PANTOTHENIC
VITAMIN B3/NICOTINIC ACID
VITAMIN B2/RIBOFLAVIN
VITAMIN B1/THIAMIN
VITAMIN B-12
VITAMIN A
VITAMIN D3
VITAMIN D2
VITAMIN D TOTAL
VITAMIN K
Labs in Bangalore offering test similar to COMPLETE VITAMINS PROFILE
---
---

Faqs for COMPLETE VITAMINS PROFILE in bangalore

How many types of vitamins are there ?

Fat-Soluble Vitamins–They are the ones that get stored by our body in the liver or fatty tissues. Fat-soluble vitamins get absorbed in the body via the intestinal tract.

• Vitamin A
• Vitamin D
• Vitamin E
• Vitamin K

Water-Soluble Vitamins– Water-soluble vitamins don't get retained by the human body and get excreted through urine. This makes their regular consumption of utmost necessity.

• Vitamin C
• Vitamin B1 (thiamine)
• Vitamin B2 (riboflavin)
• Vitamin B3 (niacin)
• Vitamin B6 (pyridoxine)
• Vitamin B12 (cyanocobalamin)
• Pantothenic acid (B5)
• Biotin (B7)
• Folate (folic acid or B9)

What is the price of the Complete Vitamin Profile Test in bangalore?

The Complete Vitamin Profile test price in bangalore is quite affordable on mediyaar. You can get the test done by sitting in the comforts of yourhome or office and get the results in 24-48 hours. Mediyaar offers discount up to 60% on laboratory tests

What are the symptoms of the lack of vitamins?

The body starts giving different hints when it becomes deficient in one or other vitamins. If diagnosed earlier, one can save from severe illness. The major symptoms of vitamin deficiency are:

• Heart palpitations
• Brittle nails and hairs
• Restless leg syndrome
• Menstrual problems
• Dandruff and scaly patches on the head
• Sleepiness
• Mouth ulcers or corner mouth cracks
• Depression
• Bad night vision or white spots on the eyes
• Loss of hairs
• White or red bump on the skin
• Fatigue
• Constipation
• Gum bleeding
• Weaker concentration
• Slower wound or sore healing

What are the causes of the vitamin deficiency?

The causes of vitamin deficiency are different in each individual. Sometimes it's a dietary imbalance, or any medical condition, or even less sunlight exposure as well.

Dietary Imbalance: It is one of the primary causes of vitamin deficiency. Vegetables, fruits, meat, grains, and seafood are rich sources of varied vitamins and minerals. Different vitamins are found in food sources which are also fortified with distinct minerals. Milk is a rich source of vitamin D and calcium minerals.

Being a vegetarian or vegan can give rise to a deficiency of vitamin B12 or biotin in the body. Meat is a rich source of vitamin B12or biotin. Some people adhere to a dairy-free diet, which makes them vitamin D deficient. A gluten-free diet increases folate and thiamine vitamin deficiencies. Incorporating processed foods that don't include fresh vegetables or fruits causes the person to be vitamin E and K deficient.

Medical Condition: In some cases, underlying medical conditions affect vitamin absorption.

Some of the medical conditions are:

• Pernicious anaemia
• Chronic diarrhoea
• Malabsorption syndrome
• Alcoholic liver disease
• Gastric bypass
• Irritable bowel syndrome
• Liver failure
• Kidney disease
• Inflammatory bowel disease
• Crohn's disease

Sunlight: Sunlight is the main source of vitamin D, though it is available in seafood, dairy products, and eggs but sunlight is the primary source. Less exposure to the sun makes vitamin D deficient.

What are the uses of the Complete Vitamin Profile blood test?

Complete Vitamin Profile blood test is absolute and one of the best packages to determine vitamin deficiency at early stages and save one from prolonged health disorders and maintain health at optimum condition. It helps in the detection of excess or lack of both water and fat-soluble vitamins. As we know prevention is better than cure, diagnosing vitamin deficiency at its earliest help in keeping health in prime condition. It helps in the early detection of diseases like osteoporosis, secondary hyperparathyroidism, kidney stones, anaemia, and several other diseases cause due to vitamin scarcity.

When to get the Complete Vitamin Profile blood test done?

When you start noticing conditions like sudden hair loss, brittle nails, chapped skin and lips, mouth ulcers and corner cuts, fatigue, feeling sleepy, difficulty in concentrating on anything, feeling irritated or agitated. When you start noticing the feeling of depression, poorer night vision, or white spots in eyes, some eruption of bumps on the skin which are white or red in colour, getting constipation, gum bleeding, or slow healing of wounds. Irregularity in the menstruation cycle, missed periods or even heavy flow issigns of vitamin deficiency.

How does one book the Complete Vitamin Profile test in bangalore?

You can book Complete Vitamin Profile blood test online in bangalore on mediyaar. We help you to get tested from the comforts of your home. You just have to fill up the booking form online and pre-book for the test , our lab partner Thyrocarewill come to your home or office to collect the blood samples.

What is the most common vitamin deficiency?

The most common vitamin deficiencies are vitamin D, B12, and B9. Vitamin D helps calcium and phosphorus absorption which helps in keeping teeth and bones stronger. Osteoporosis, rickets, and osteomalacia are some of the grievous bone diseases which can be determined by the vitamin D (25-OH) test and their early detection can save one from huge pain and suffering.

Vitamin B12 or cobalamin helps in red blood cell generation, repairing of tissues, synthesis of DNA and cell genetic material. Red meat, milk, fish, eggs, poultry, yogurt, grains, and fortified cereals are the main sources of B12 vitamins.

Vitamin B9 deficiency is the reason for anemia and folic acid tablet is prescribed to treat its deficiency. Folic acid is necessary for cell multiplication, nerve function, and the fetus spinal cord development.

How can I improve my vitamin deficiency?

One can improve vitamin deficiency by taking a balanced diet rich in dairy and fiber. The diet containing fish, meat, eggs, milk, yogurt, vegetables, fruits, nuts, grains, and whole seeds is vitamin rich. In case of symptoms related to vitamin deficiency, It is advisable to visit a doctor so that they can prescribe multivitamins or specific vitamin tablets to ease your symptoms.


---
Other Blood test in bangalore
Popular Health Checkup Packages in bangalore