COMPLEMENT 3 (C3) test in Indore
Test to help monitor the activity and treatment of autoimmune diseases and immune complex-related diseases .
Now in Rs 500
> Test type : SERUM Sample Collection at home
> Pre-Test info: Fasting Not Required
> Test Report : Delivered within 12 Hrs
What is The Complement 3 (C3) Test?

In the complement system, C3 protein is the most significant and plentiful protein. It engulfs bacteria and kills them. The Complement 3 (C3) blood Test assesses complement C3 levels and compares them to those of other complement system components.

If your healthcare professional suspects you have lupus or a similar autoimmune condition, you may need this test. Now is the time to schedule your C3 blood test online with Mediyaar.

Complement 3 (C3) Test Price in Indore:

A Complement 3 (C3) blood Test price in Indore might be from Rs 400 to Rs 800, according to the location and support provided by the health clinic. Mediyaar offers the best Thyrocare's Complement 3 (C3) Test Price in Indore, our popular & convenient home service is available at most of the pin codes in your city. The technician visits your home or office at a date & time slot selected by you.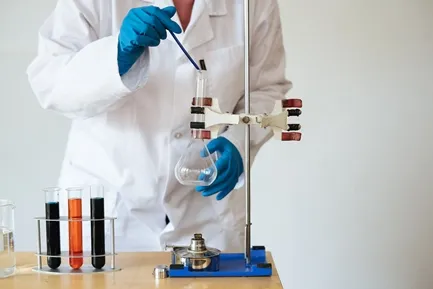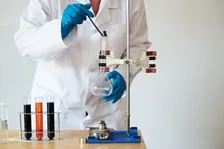 COMPLEMENT 3 (C3) - Additional Info
Test Price : Rs. 500 ( Tax included )
Fasting Not Required
Sample Type - SERUM
Highly specific
Affordable technique
Fill the booking form
Expert collect sample @ Home
Get report in 24/48 hrs
Serviceable City:Indore
COMPLEMENT 3 (C3) test can booked online at a discounted price in Indore . COMPLEMENT 3 (C3) blood test in Indore is done at fully automated NABL accredited diagnostic laboratory Thyrocare which has Centralized Processing Lab in Mumbai for esoteric tests and Regional Processing Labs in major cities of India. Indore being a major city has many professional Labs which can be contacted for COMPLEMENT 3 (C3) . Mediyaar Healthcare in Indore provides online facility for booking of COMPLEMENT 3 (C3) where sample can be collected from your home or offce in Indore.


Labs in Indore offering test similar to COMPLEMENT 3 (C3) (Offline – Lab visit )
---
---

FAQs

What is the procedure for administering the test to children?

• A sharpened tool called a lancet can be used to penetrate the skin and cause it to bleed in newborns and young children. The blood is collected in a pipette, a tiny glass tube, or on a slide or sample strip. If there would be any bleeding, a bandage can be applied to the region.

What additional tests could I have in addition to this one?

• A complete complement activity test may be ordered by your doctor. CH50 is another name for this. This test evaluates all nine complement system elements, from C1 to C9. A complement C4 test is frequently ordered in conjunction with a complement C3 test by healthcare practitioners.

What do the findings of the tests imply?

• A Complement C3 blood test should be between 80 and 160 milligrammes per deciliter (mg/dL), or 0.8 and 1.6 grammes per litre (g/L). However, test results may differ relying on your age, sex, medical history, test procedures, and other factors.

Is there any danger in taking this test?

• A blood test with a syringe carries some hazards. Bleeding, infection, bruises, and lightheadedness are some of the symptoms. You may find a small sting or discomfort when the injection pricks your arm. It's possible that the area will be uncomfortable afterward.

How do you prepare for this test?

• Complement C3 blood test does not require any preparation. All drugs, medicines, minerals, and nutrients you're taking should be reported to your medical provider.

---
Other Blood test in indore
Popular Health Checkup Packages in indore