PROGESTERONE test in Guwahati
To help identify the cause of infertility, track ovulation, help diagnose an ectopic or failing pregnancy and to monitor the health of a pregnancy. .
Now in Rs 500
> Test type : SERUM Sample Collection at home
> Pre-Test info: Fasting Not Required
> Test Report : Delivered within 12 Hrs
Low levels of progesterone hormone can lead to difficulty in achieving pregnancy and maintaining it. It is absolutely important for the levels of progesterone to rise during the menstrual cycle. Lack of which would lead to the failure of the egg to be implanted in the uterus. It not only plays a crucial role before pregnancy but also during it. If the levels are too low the uterus is unable to maintain the pregnancy till the full term. A consistent supply of progesterone to the endometrium sustains the developing fetus throughout pregnancy. Its salient role is played during the first 8-10 weeks of pregnancy before the placenta takes over as the chief supplier of nutrition to the growing fetus.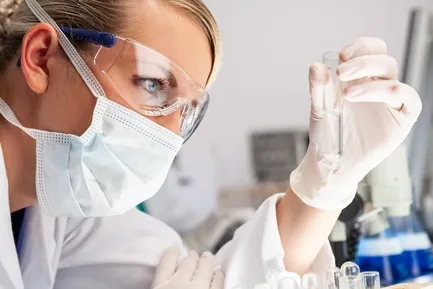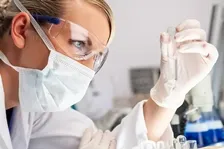 PROGESTERONE - Additional Info
Test Price : Rs. 500 ( Tax included )
Fasting Not Required
Sample Type - SERUM
Highly specific
Affordable technique
Fill the booking form
Expert collect sample @ Home
Get report in 24/48 hrs
Serviceable City:Guwahati
PROGESTERONE test can booked online at a discounted price in Guwahati . PROGESTERONE blood test in Guwahati is done at fully automated NABL accredited diagnostic laboratory Thyrocare which has Centralized Processing Lab in Mumbai for esoteric tests and Regional Processing Labs in major cities of India. Guwahati being a major city has many professional Labs which can be contacted for PROGESTERONE . Mediyaar Healthcare in Guwahati provides online facility for booking of PROGESTERONE where sample can be collected from your home or offce in Guwahati.


Labs in Guwahati offering test similar to PROGESTERONE (Offline – Lab visit )
---
---
Faqs for progesterone test in guwahati

What is a progesterone test?

A Progesterone test is used to determine the level of progesterone hormone in a given blood sample. It is used to assess and track the ovulation cycle, the possible cause of failed pregnancies, and infertility in women.

What is a progesterone blood test for?

This test can determine the level of progesterone hormone in the body at a given point in time. It is also done during pregnancies to keep track of the hormone levels. It is also done to evaluate the levels in a non-pregnant ovulating woman. A high Day 21 progesterone level indicates ovulation and the release of an egg. A low Day 21 progesterone level suggests the cycle was ovulatory, meaning there was no egg produced. If no egg is produced, pregnancy cannot be achieved.

What are the symptoms of a low progesterone level?

Symptoms of low progesterone levels vary accordingly whether the woman is pregnant or not. In non pregnant women the symptoms include

-Weight gain
-Decrease sex drive
-Mood swings
-Depression and anxiety
-Irritability
-Premenopausal syndrome
-Irregular menstrual cycle
-Heavy bleeding
-Tenderness of the breasts
-Fibroids
-Migraine and headaches

In pregnant women the symptoms vary such as

-Spotting
-Miscarriage
-Abdominal pain
-Low blood sugar levels
-Constant fatigue and irritability

What are the benefits of regular testing of progesterone levels in women?

Regular testing helps to evaluate the menstrual cycle and ovulation. To check whether the cycle is normal or delayed. In pregnant women it is used to assess the pregnancy and the health of the mother and the chances of a miscarriage. It is also used to diagnose an ectopic pregnancy.

What is the purpose of a progesterone test?

It is done to determine the chances of a miscarriage. The purpose of a progesterone test is to assess the ovulation cycle and to determine the best possible chances of the woman getting pregnant.

Why is the progesterone test important?

It is an important tool for the diagnosis of low levels of progesterone which is used by the clinician. This test can also help to determine how much progesterone should be given to the patient so that it's maintained at the optimum level.

How to book a progesterone test in guwahati?

A test can be booked online through Mediyaar.com. These tests are done by thyrocare lab which are the world's largest preventive care laboratories. It is easy to book a slot online through the Mediyaar website, after entering personal details and phone numbers. The results are sent within 24-36 hours of the test.

How do you prepare for a progesterone test?

It is necessary to keep a couple of things in mind before going for a test. If the female is on birth control pills, it should be stopped four weeks prior to the test. The clinician should take proper history to know whether the patient has undergone a thyroid scan, PET scan, or bone scan within the last 7 days.

How is the progesterone test performed?

The healthcare professional cleans the area from which blood is drawn using a cotton swab. Then a needle is inserted into the vein of the arm and blood is drawn and collected into a vial which is sent for testing.

Where do I test for progesterone in guwahati?

This test can be done at home in guwahati or at the diagnostic center after booking a slot through Mediyaar.com. Various laboratories offer this test at different pricing.

Who needs to take a progesterone test?

Pregnant women, ovulating women, and women at a high risk of ectopic pregnancy or a miscarriage should get this test done. Women with infertility issues should get this test done to know the cause.

What happens if progesterone levels are low?

Low levels of progesterone may indicate that ovulation is not occurring properly which can lead to infertility issues. In a pregnant woman, it means she has the chance of a miscarriage or an ectopic pregnancy.

---
Popular Health Checkup Packages in guwahati