MASTER HEALTH CHECKUP COMPLETE CARE test in Jaipur
Master health checkup package including 140 tests .
Now in Rs 5750
> Test type : Sample Collection at home
> Pre-Test info: 10-12 Hours Fasting Required
> Test Report : Delivered within 12 Hrs
Life is getting intolerable in cities with intense pollution levels, and the quality of food and pressure to perform in tight schedules is taking a toll on the health conditions of the citizens living in Jaipur, leading to chronic lifestyle diseases. To keep diseases in check, a Master Health Checkup in Jaipur is more than a necessity for the citizens, It can be booked online on Mediyaar by providing basic details of the test seeker.

Master Health Checkup encompasses a complete examination of your body to derive empirical data which helps gauge the health of one's vital organs and overall metabolism to detect any early warning signs of diseases. This is mainly used as a preventative measure so that individual health can be managed better.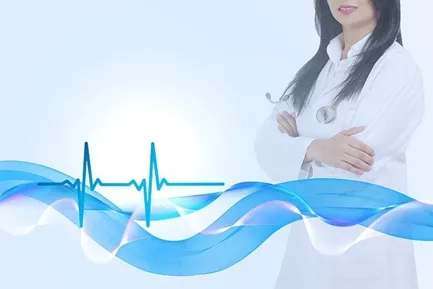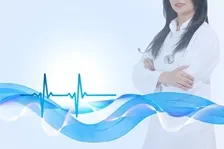 MASTER HEALTH CHECKUP COMPLETE CARE - Additional Info
Test Price : Rs. 5750 ( Tax included )
10-12 Hours Fasting Required
Sample Type -
Highly specific
Affordable technique
Fill the booking form
Expert collect sample @ Home
Get report in 24/48 hrs
Serviceable City:Jaipur
List of test included in MASTER HEALTH CHECKUP COMPLETE CARE , Jaipur
ARTHRITIS ( 2 Tests )
ANTI NUCLEAR ANTIBODIES (ANA)
ANTI CCP (ACCP)
CARDIAC RISK MARKERS ( 7 Tests )
LP-PLA2
LIPOPROTEIN (A) [LP(A)]
HIGH SENSITIVITY C-REACTIVE PROTEIN (HS-CRP)
HOMOCYSTEINE
APOLIPOPROTEIN - B (APO-B)
APOLIPOPROTEIN - A1 (APO-A1)
APO B / APO A1 RATIO (APO B/A1)
COMPLETE HEMOGRAM ( 24 Tests )
RED CELL DISTRIBUTION WIDTH - SD(RDW-SD)
RED CELL DISTRIBUTION WIDTH (RDW-CV)
TOTAL RBC
PLATELET COUNT
HEMATOCRIT(PCV)
NUCLEATED RED BLOOD CELLS %
NUCLEATED RED BLOOD CELLS
NEUTROPHILS
MONOCYTES
MEAN CORPUSCULAR VOLUME(MCV)
MEAN CORP.HEMO.CONC(MCHC)
MEAN CORPUSCULAR HEMOGLOBIN(MCH)
LYMPHOCYTE PERCENTAGE
TOTAL LEUCOCYTES COUNT
IMMATURE GRANULOCYTE PERCENTAGE(IG%)
IMMATURE GRANULOCYTES(IG)
HEMOGLOBIN
EOSINOPHILS
BASOPHILS
NEUTROPHILS - ABSOLUTE COUNT
MONOCYTES - ABSOLUTE COUNT
LYMPHOCYTES - ABSOLUTE COUNT
EOSINOPHILS - ABSOLUTE COUNT
BASOPHILS - ABSOLUTE COUNT
DIABETES ( 7 Tests )
URINARY MICROALBUMIN
INSULIN - FASTING
HbA1c
FRUCTOSAMINE
FASTING BLOOD SUGAR
BLOOD KETONE (D3HB)
AVERAGE BLOOD GLUCOSE (ABG)
ELECTROLYTES ( 3 Tests )
SODIUM
POTASSIUM
CHLORIDE
ELEMENTS ( 2 Tests )
HIPERTENSION ( 1 Tests )
IRON DEFICIENCY ( 4 Tests )
TOTAL IRON BINDING CAPACITY (TIBC)
IRON
FERRITIN
% TRANSFERRIN SATURATION
LIPID ( 8 Tests )
TRIGLYCERIDES
TC/ HDL CHOLESTEROL RATIO
NON-HDL CHOLESTEROL
LDL / HDL RATIO
LDL CHOLESTEROL - DIRECT
HDL CHOLESTEROL - DIRECT
TOTAL CHOLESTEROL
VLDL CHOLESTEROL
LIVER ( 12 Tests )
ALANINE TRANSAMINASE (SGPT)
ASPARTATE AMINOTRANSFERASE (SGOT )
SERUM GLOBULIN
ALBUMIN - SERUM
PROTEIN - TOTAL
GAMMA GLUTAMYL TRANSFERASE (GGT)
BILIRUBIN - TOTAL
BILIRUBIN (INDIRECT)
BILIRUBIN -DIRECT
ALKALINE PHOSPHATASE
ALPHA-1-ANTITRYPSIN (AAT)
SERUM ALB/GLOBULIN RATIO
METABOLIC ( 1 Tests )
PANCREATIC ( 2 Tests )
RENAL ( 8 Tests )
CREATININE - URINE
URI. ALBUMIN/CREATININE RATIO (UA/C)
CREATININE - SERUM
CYSTATIN C
CALCIUM
BLOOD UREA NITROGEN (BUN)
BUN / Sr.CREATININE RATIO
URIC ACID
STEROID ( 10 Tests )
TESTOSTERONE
PROGESTERONE
ESTRADIOL
DHEA - SULPHATE (DHEAS)
DEHYDROEPIANDROSTERONE
DEOXYCORTISOL
CORTICOSTERONE
CORTISOL
17-HYDROXYPROGESTERONE
ANDROSTENEDIONE
THYROID ( 3 Tests )
THYROID STIMULATING HORMONE (TSH)
TOTAL THYROXINE (T4)
TOTAL TRIIODOTHYRONINE (T3)
TOXIC ELEMENTS ( 22 Tests )
URANIUM
VANADIUM
THALLIUM
STRONTIUM
TIN
SELENIUM
LEAD
ANTIMONY
NICKEL
MOLYBDENUM
MANGANESE
MERCURY
CAESIUM
CHROMIUM
COBALT
CADMIUM
BISMUTH
BERYLLIUM
BARIUM
ARSENIC
ALUMINIUM
SILVER
URINOGRAM ( 10 Tests )
URINARY GLUCOSE
URINE KETONE
URINE BLOOD
UROBILINOGEN
URINARY BILIRUBIN
SPECIFIC GRAVITY
URINARY LEUCOCYTES
NITRITE
PH
URINARY PROTEIN
VITAMIN ( 14 Tests )
VITAMIN D TOTAL
VITAMIN D2
VITAMIN D3
VITAMIN A
VITAMIN B-12
VITAMIN B1/THIAMIN
VITAMIN B2/RIBOFLAVIN
VITAMIN B3/NICOTINIC ACID
VITAMIN B5/PANTOTHENIC
VITAMIN B6/PYRIDOXAL - 5 - PHOSPHATE
VITAMIN B7/BIOTIN
VITAMIN B9/FOLIC ACID
VITAMIN E
VITAMIN K
Labs in Jaipur offering test similar to MASTER HEALTH CHECKUP COMPLETE CARE
---
---

FAQS

What are the tests included in Master Health checkup?

A wide range of tests are conducted as part of the checkup which includes a screening of all the major organs &functions of the human body

ARTHRITIS (2 Tests): This test helps to identify Rheumatoid in which the immune system attacks the Bone joints. People with arthritis may have tenderness & swelling of one or more joints.

CARDIAC RISK MARKERS (7 Tests): Cardiac risk markers are blood tests that identify the chances of developing CHD (coronary heart disease). The markers include HbA1c (blood sugar level), Blood glucose, Cholesterol, Uric acid& more.

COMPLETE HEMOGRAM (24 Tests): Complete hemogram also known as complete blood count, is a set of pathology laboratory blood serum tests that evaluates the complete status of cells in human blood. It indicates the counts of WBC (white blood cells), RBC (red blood cells), and platelets.

DIABETES (7 Tests): Diabetes can be diagnosed by checking the blood glucose level. There are seven tests that can measure your blood glucose level including fasting glucose test, Insulin test, Random glucose test, HbA1c test & more.

ELECTROLYTES (3 Tests): A serum electrolyte test is a blood test that measures levels of the main electrolytes - Sodium, Chloride & potassium in the human body. These electrolytes help the nervous system and muscles to function efficiently& control the amount of fluid in the body

ELEMENTS (2 Tests): This Blood test will measure the presence of serum zinc & serum copper in your body. The report tells the doctor if these elements are present beyond the limits which are permissible in a healthy human body.

HYPERTENSION (1 Test): This Blood test calculates the value of the aldosterone (ALD) hormone in your body. ALD is a hormone that controls blood pressure, it is made by the adrenal which are two small glands situated above the kidneys.

IRON DEFICIENCY (4 Tests): Iron deficiency is a common cause of the absence of healthy RBC (red blood cells) in the human body (anemia). This test is performed to understand & read the levels of iron in your blood.

LIPID (8 Tests): A lipid blood test known as a lipid profile is a panel of tests used to identify the irregularities such as triglycerides& cholesterol in lipids commonly known as fatty acids. The test tells your medical professional about the risks of heart disease.

LIVER (12 Tests): A liver function blood test is used to screen the problems related to liver infections. It helps in monitoring the development of a disease such as alcoholic hepatitis. The result shows the severity of the disease and allows your doctor to prescribe the right medicines.

METABOLIC (1 Test): This blood test measures magnesium in your blood. Magnesium is an electrolyte which is an electrically charged mineral that helps process important functions of the body like muscles, nerves, and heart.

PANCREATIC (2 Tests): Blood tests to look for increased levels of white blood cells, kidney function, liver, and pancreatic enzymes.

RENAL (8 Tests): These tests evaluate your kidney functions for their work of removing extra water and waste products from the blood. It further ensures a proper balance of chemical elements like calcium, potassium& sodium.

STEROID (10 Tests): A steroid profile test is performed to measure the amount of progesterone and testosterone and other steroids in men and women. This test assesses conditions like genetic diseases, infertility problems, and hypogonadism.

THYROID (3 Tests): It is a collective blood test used to check the complete function of the thyroid gland. The thyroid gland regulates your body's metabolism function by keeping a check on body weight and energy. A thyroid test helps to find out if you have too few thyroid hormones which are called hypothyroidism or too many hormones which is known as hyperthyroidism.

TOXIC ELEMENTS (22 Tests): This test evaluates the presence of toxic elements and nutrients in your body. This test includes all the 22 necessary elements that can create trouble in humans. Blood serum is preferred for testing and results are used to determine signs and symptoms of toxicity.

URINOGRAM (10 Tests): A urinogram test involves testing the urine and its several components to evaluate the physical condition of the patient. The test is very simple and the best way to find out any abnormalities in the human body.

VITAMIN (14 Tests): A vitamin test measures the vitamin and other nutrient levels, it helps to find out the deficiencies in specific vitamins. It is a routine blood test that checks for vitamin deficiencies which helps in evaluating a person's nutritional status.

How can I book master health checkup in jaipur?

If you're seeking medical health check-up packages in jaipur that are reasonable and reliable, This is the right choice for you. You can book an appointment online or visit a reputed pathology lab like Thyrocare .

How do I prepare for the check up?

Make sure you don't eat anything or drink alcohol before giving your sample and make sure to schedule your appointment during the morning hours. Eat a light dinner before 8:00 PM the night before the test.

Why Master checkup for health is important?

Whether it is stocking up on groceries or household things ahead of time or keeping a spare key on hand just in case, we are always ready for life's unpredictability and that's what we learned when Covid-19 hit the world all of sudden. Medical testing detects warning signs of disease before they become more serious and preventive measures should be implemented to avoid them if they are detected at an early stage.

• Review of your vitals

It basically helps you to stay updated with your medical information. It provides your doctor with your latest health status for easy diagnosis of any illness.

• Detection of illness at early stage

An annual checkup helps doctors identify any illness. Early detection raises the chance of prevention and cure.

• Start early treatment

If there is an abnormality, treatment can be started right after the test. Treatments of diseases like Cancer& Diabetes will be more effective if you start early.

• Prevents fear and stress

Once you get the test reports and knowing that all is well with your body can allay fears about small aches and pains or worry over lumps and moles that we usually worry about.

• Helps maintain a better life.

Monitoring your vitals will give the doctor and you a chance to see what habits need to be changed and make sure that you will not be at risk for an illness in the future.

Why should you go for a Master Body Health Checkup?

A good night's sleep, a healthy diet, and regular exercise are essentials for staying healthy and fit. Still, if this combination is not working due to the preexisting diseases threatening your life, These checkups are made to serve this purpose. The test provides you with a fair idea of what is going on inside your body and helps you to take appropriate medical help on time.


---
Popular Health Checkup Packages in jaipur